Remembrance is a golden chain Death tries to break, but all in vain. To have, to love, and then to part Is the greatest sorrow of one's heart. The years may wipe out many things But some they wipe out never... Like memories of those happy times When we were all together.
~Author Unknown~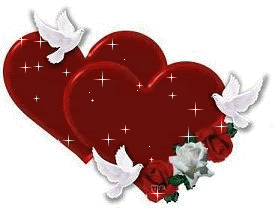 Please keep in mind, that while He will not always calm the storm around us, our Saviour, Jesus Christ will ALWAYS calm the storm within us if we draw to His side.
He has comforted me
He will comfort you.


"The mention of my child's name may bring
 tears to my eyes,  But it never fails to bring 
music to my ears.  So let me hear the beautiful 
music of his name.  It soothes my broken heart 
Oil Portrait of Terry's Senior picture


My child -

With my eyes - I see you,

With my mind - I think of you,

With my heart - I love you,

With my arms - I reach for you,

With my feet - I walk with you,

With my voice - I talk with you,

With my silence - I remember you,

With my laughter - I rejoice with you,

With my tears - I grieve for you,

With my entire heart, mind, body, and soul -

I long for you.


They say there is a reason,
They say that time will heal,
But neither time nor reason will change the way we feel.
For no-one knows the heartache that lies behind our smiles,
No-one knows how many times we have broken down and cried.
We want to tell you something,
So there will be no doubt,
You are so wonderful to think of,
BUT SO HARD TO LIVE WITHOUT.
Author Unknown
Terry was born at 2:19 p.m. on January 29, 1976 in the Jackson Parish Hospital, Jonesboro, Louisiana. He weighed 7 lbs. 0 oz. and was 21 inches long. The most beautifully formed child I had ever seen. In my eyes he did not have a single flaw….he was perfect in every way. Terry was an only child for four years. I worked days and his father worked nights so he spent all his time with one of us which, I believe, resulted in his maturing early. At four he became a big brother with the birth of his brother, Charlie. Two years later his youngest brother, Mike, was born. A strong bond developed between the boys. People marveled at how they played and worked together with never a cross word passing between them. No one could believe that these were brothers….sibling rivalry simply did not exist in their relationship. I remember their grandpaw (my dad) commenting with pride any time the boys relationship came into a conversation, at how he enjoyed watching them work together because they got along so well and were always willing to help each other out until the job was done. Dad didn't give a lot of compliments so it always made me so proud that one of the few he gave was to my children.
Academically, Terry always amazed me. He seemed to absorb knowledge. He excelled in mathematics – something he certainly didn't inherit from his mom. He had a very analytical mind. You could almost see his mind working when he began to dissect a problem. Terry participated in organized sports for a short period of time during middle school. He joined the Sikes Middle School football team. Sikes was a very small community based school and at that time was attempting to revive its sport programs. He enjoyed the team spirit and became a pretty good player.
(#68)
When he was in the sixth grade we moved to Winnfield, Louisiana and he changed to the Winnfield Middle School program. At this school he became interested in playing the trumpet and joined the school band. The following year the family moved to Natchitoches, Louisiana, where he continued to play the trumpet in the school band through junior high and high school. His expertise earned him repeated recognition and a scholarship to Northwestern State University. During his college career Terry explored several different areas of study – Industrial Technology, Biology, and Nursing.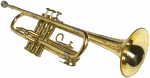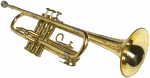 Terry became a father 18 months before his death. A daughter, he named Kaitlin Lois, after my mother, Annie Lois. He loved his granny and was so proud to name his child after her. He proved to be just as loving a father as he was a son, brother, and friend.
It has been 9 years since Terry's death. I still question how, why and exactly what happened... questions that will never be answered. At approx. 3 a.m. on the morning of Apr 8, 2001 our telephone rang. My husband answered it and our lives changed forever.
On January 12, 1997 my oldest sister, Geri Free, died of pancreatic cancer at the age of 49. On March 17, 1997 my mother, Lois Thompson, died of stomach cancer at the age of 68. On April 16, 1997 my 2nd oldest sister, Jan McKenzie, died from a failed bone marrow transplant at the age of 43. All 3 of these wonderful souls gone within a matter of weeks. I thought the worst thing that could happen had happened.
April 8, 2001 I found out how very wrong I was.
When my oldest sister died,our mother was in the end stages of her battle with stomach cancer. The only thing she every said to me about Geri's death was – "this is not the way it's supposed to be." All I could say at the time was – "no, momma, it's not."
I can not begin to remember how many times I have screamed inside – "THIS IS NOT THE WAY IT'S SUPPOSED TO BE!" No parent should have to bury their child. We are supposed to grow old and our children are supposed to become the parents and we the grandparents….and the cycle goes on and on.
My child, Richard Terrence (Terry) Hatten, is buried on the right side of his Granny in the Sikes Baptist Church Cemetery in Sikes, Louisiana - the place reserved for me. My place had to be moved a little further over. That should not be. I grieve for the life he will never know. I grieve for the child he left behind...the child too young to remember her wonderful dad and how much he loved her – yet she cries for him. She cries for the dad she so desperately wants and needs.
No, Momma…..that is certainly not the way it's supposed to be.
(Kaitlin at Terry's Bench)
(Bench Inscription)




RICHARD TERRENCE HATTEN
"TERRY"
January 29, 1976 ~ April 8, 2001

To the living, I am gone; To the sorrowful, I will never return; to the angry, I was cheated. But to the happy, I am at peace; and to the faithful, I have never left. I cannot speak, but I can listen; I cannot be seen, but I can be heard. So as you stand upon the shore gazing at a beautiful sea, remember me. As you look in awe at a mighty forest, and its majesty, remember me. Remember me in your heart, your thoughts and your memories of the times we cried, the times we fought, the times we laughed, and the times we loved. For if you always think of me, I will never be gone from your side.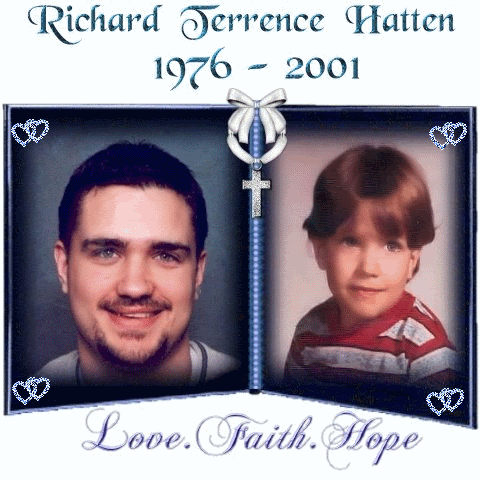 A Life that Touches the Hearts of

Others


Goes on Forever.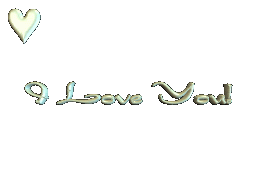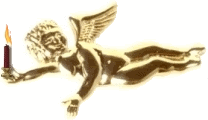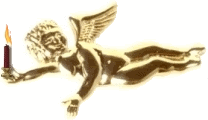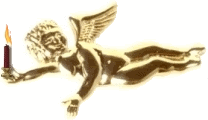 I was looking up at the stars and giving them each a reason why I love you.
I was doing great...until I ran out of stars.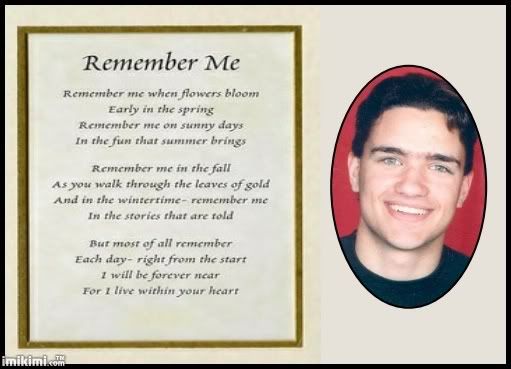 Thank You DUANE's Mom
http://www.duane-suess.memory-of.com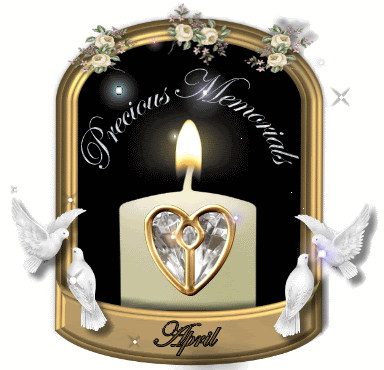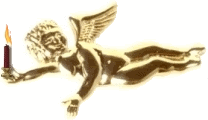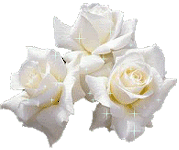 Please
also visit Terry's site at http://www.terry-hatten.last-memories.com